Elo Touchsystems 1529L Touch Monitor, Refurbished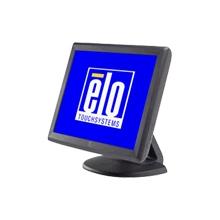 1529L
Specifications
Model :
1529L
PN :
E700641
Config. PN :
ET1529L-AUWA-1-GY-G
Size (Diag.) :
15.0"
Condition:
Refurbished with 90 day warranty
Native (Optimal) Resolution:
1024 x 768
Cust. Display:
None
Magnetice Strip Reader:
None
Video Connectivity:
DVI
HD15(VGA)

Touch Connectivity:
USB

Touch Technology:
APR: Accoustic Pulse Rec
Color:
Dark Gray
Elo 1529L, 15" APR Touch Monitor, USB, E700641



PC Solutions of South Fl., Inc.





Payment Terms:
Prepayment is required - major credit cards accepted.
Shipping charges are extra.
Shipping charges are NOT refundable.
A restocking fee may be charged on returned items.
COPYRIGHT INFORMATION
This web site, and all its contents, are Copyright © 1998-2018 PC Solutions of South Florida Inc.. (d.b.a. PC Solutions or ChoicePrinters.com) unless otherwise noted. Other material appearing on this site is copyrighted and/or property of their respective owners. No reproduction, modified or otherwise, is permitted without the express written consent of PC Solutions. For detailed information on these products, their images, or accompanying text please contact PC Solutions.
---